Detached Garages That Exceed Our Client's Expectations
Arizona's # 1 Detached Garage BUildeR
Custom Built Detached Garages
Or Explore Our Detached Garage Building Services
Custom Built Detached Garages
Multi-Car Detached Garages
Detached Garages For R.V.s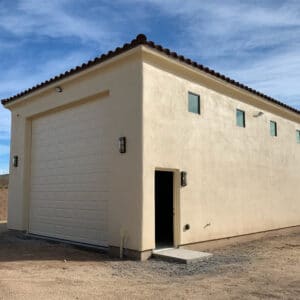 The Perfect Detached Garage For Your Home
Custom Built Detached Garages
Detached Garages Built-In Living Space
Utilize your new detached garage to it's fullest potential by having us build you a fully custom garage with built-in living space equipped with bathrooms, bedrooms, air conditioning, and heat.
Detached Garages with Built-In Shops
We design and build detached garages that house the perfect space for workshops, whether you are looking for a small shop or large, we accommodate all your workshop and garage storage needs and wants.
Detached Garages FOR Boats, ATVs, R.V.s & More
Living in Arizona opens up a whole new level of toys, and you need a place to store your boat, R.V., off-road vehicles, motorcycles, and more. Our team will design and build a detached garage to fit all your vehicle and off-road toys.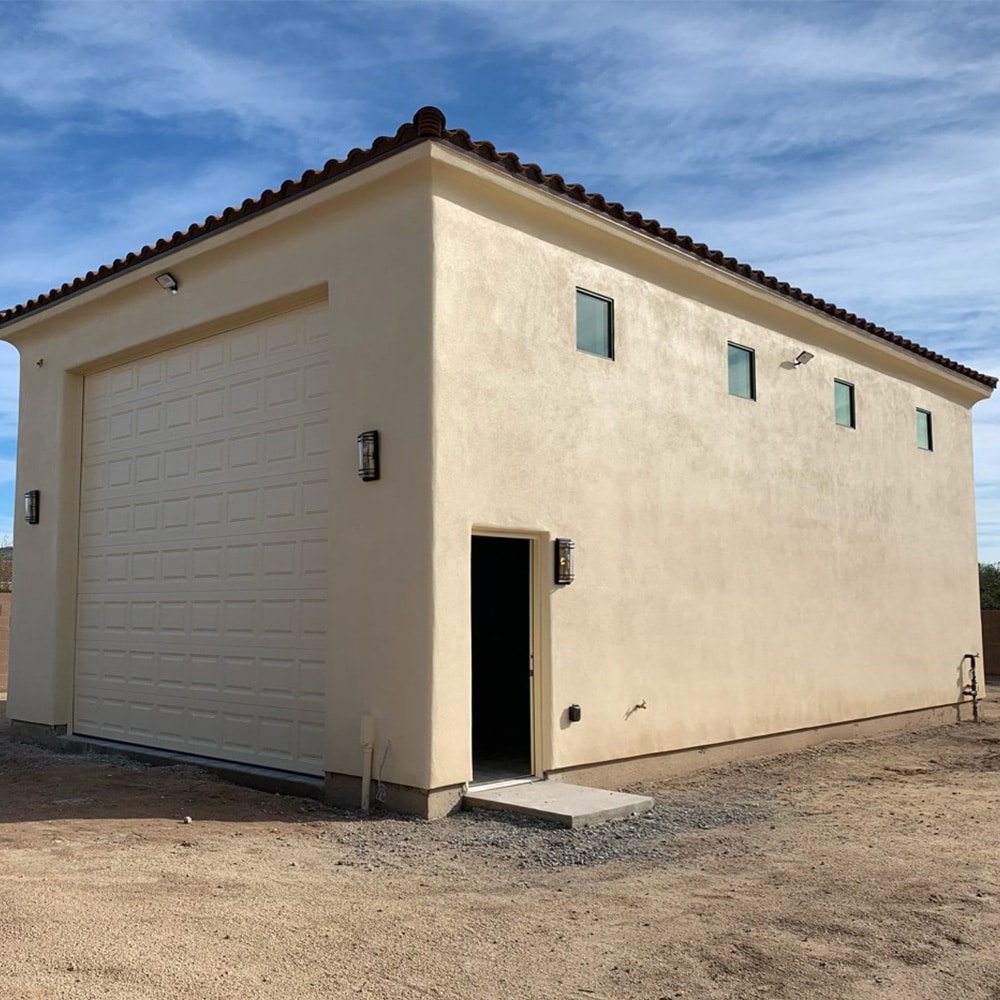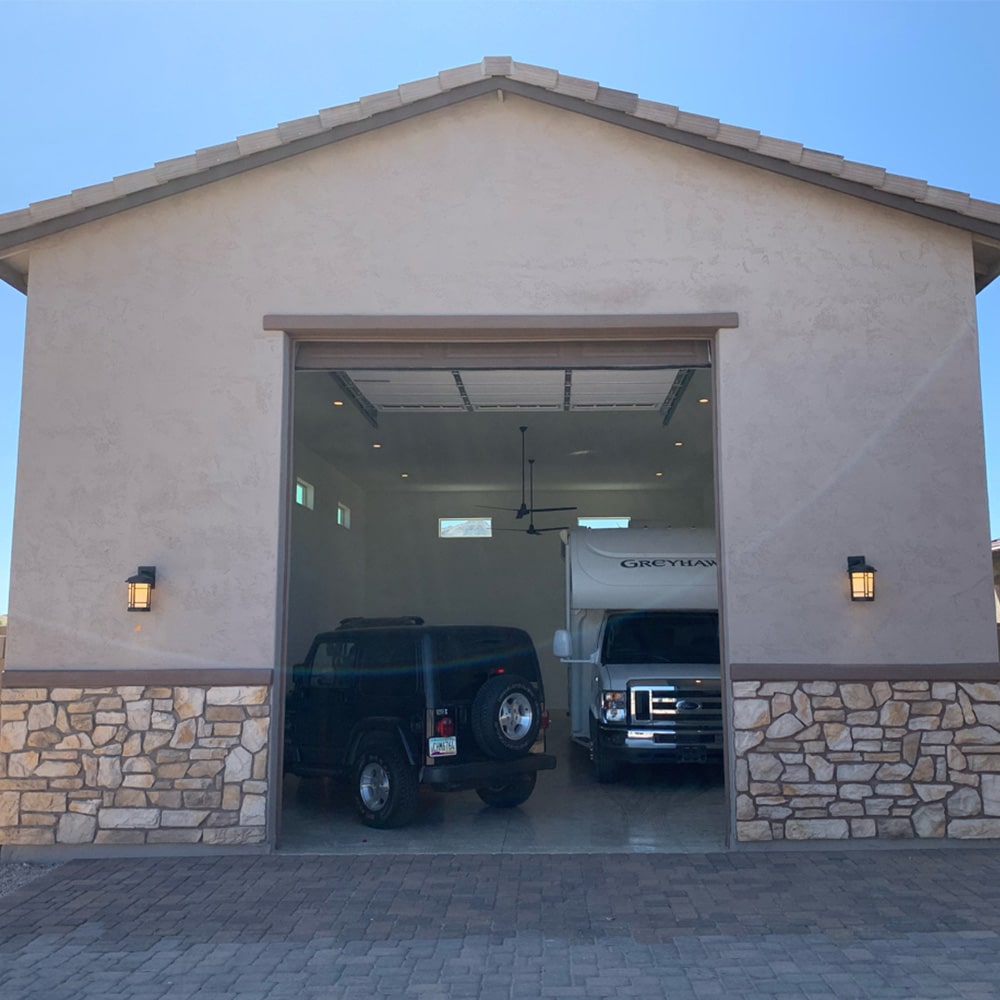 Detached Garages to Fit All Your Vehicle Storage Needs
Multi-Car Detached Garage Builder
Arizona weather can take a toll on your cars, and other vehicles, that's why we offer multi-car detached garage design and building services. We will deliver and build the perfect detached multi-car garage to house all of your vehicles.
Providing our detached garage clients with the perfect finishes to match their home goes into every multi-car garage we build. Not only will we build the ideal space to park your vehicles, but we also make sure it matches your home exactly.
Custom Built Detached R.V. Garages
Detached R.V. Garage Builders
Tired of storing your R.V. in offsite storage facilities, or storing it outside where it is susceptible to the wear and tear of the Arizona heat, let us design and build the perfect detached R.V. garage to store R.V.
R.V. garages come in all shapes and sizes, and no project is the same, by requesting a quote from Arizona Garage Builders we will design a custom 3D rendering to show you exactly how your new R.V. garage will look. We custom design each R.V. garage we build to fit your space and your R.V. storage needs.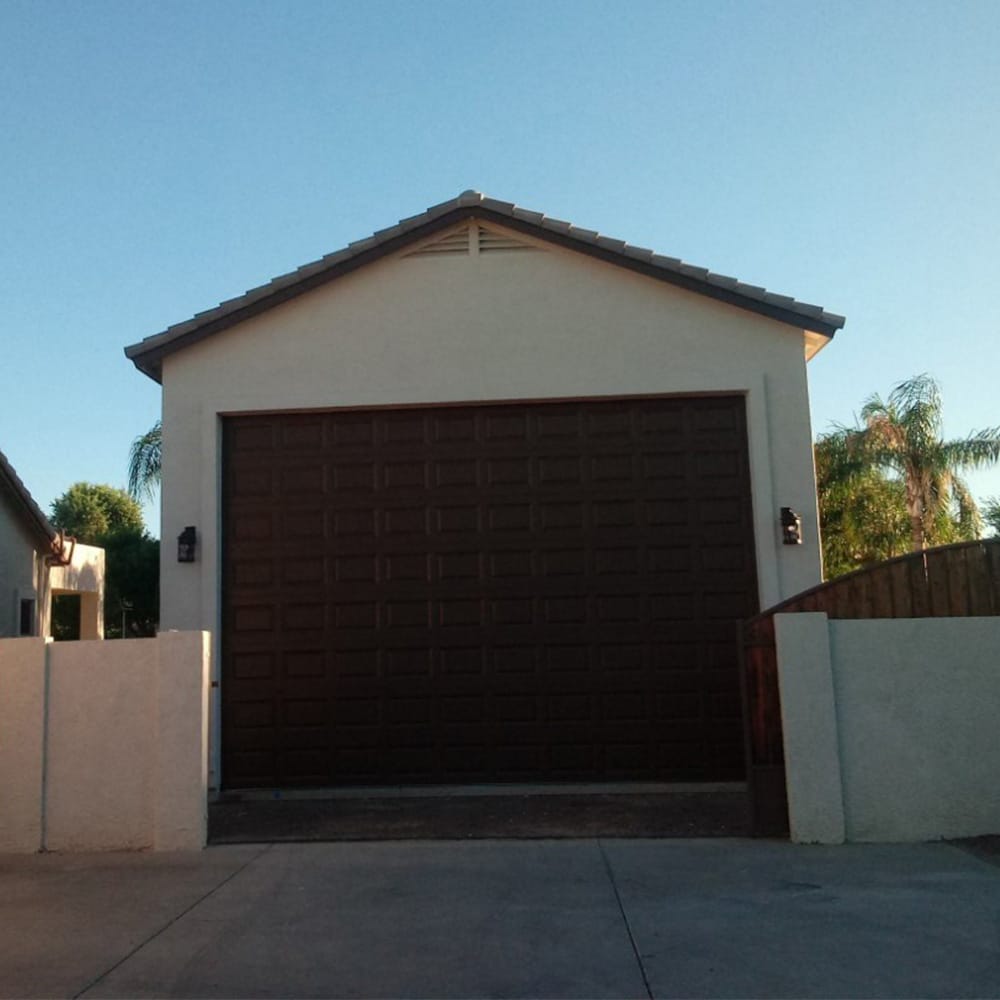 We Are Arizona's Top-Rated Detached R.V. Garage Builders
Let us bring your DETACHED GARAGE CONCEPT TO LIFE
Or Request A FREE No-Obligation Consultation